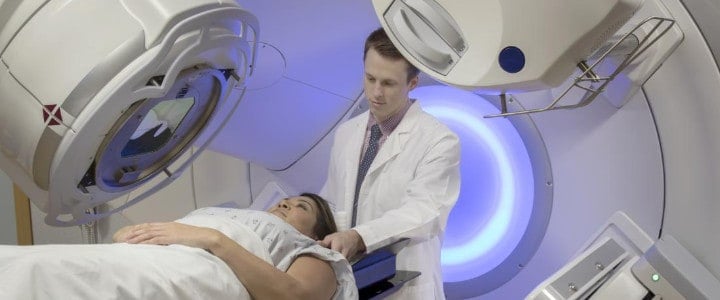 Radiologic technologists or medical radiation technologists are medical professionals that are trained in producing x-ray images of patients for the purpose of determining an injury or disease. Radiologic technologists also provide radiation therapy treatments.
Rad Techs work in hospitals, private practice offices, or clinics. Doctors rely on images radiologic technologists produce to make an informed diagnosis and prescribe an appropriate treatment for patients.
Radiologic technologists are also trained in radiation safety and protection, patient positioning and care, anatomy, equipment protocols, and examination techniques. They can choose to specialize from among many diagnostic imaging techniques such as cardiovascular-interventional radiography, magnetic resonance imaging, bone densitometry, nuclear medicine, sonography, or computed tomography.
Have you ever wondered what some of these radiological technologist specialists do and what type of training they received? Read on to find out.
Training for Radiologic Technologist Specialists
In school, a student wishing to become a radiologic technologist may specialize in a certain type of medical imaging. Studnets can choose from a large list of these specialties. A bachelor's degree must be completed and examinations must be passed in order to achieve the desired specialty. Becoming a radiologic technologist specialist can take anywhere from four to six years, on average.
The Cardiovascular-Interventional Radiologic Technologist
Radiologic technologists who specialize in cardiovascular-interventional radiography are able to perform tests on a patient's pulmonary or cardiovascular systems to obtain diagnostic results. They are also able to assist or conduct cardiac catheterizations, electrocardiograms, lung capacity, pulmonary functions, and other related tests.
The Bone Densitometry Radiologic Technologist
Radiologic technologists who specialize in bone densitometry are trained to operate x-ray equipment that measures bone mineral content and density. Through these images, doctors are able to track and estimate bone loss. Once these images are studied, doctors are also able to determine if there are any risks of fractures.
The Nuclear Medicine Technologist
The nuclear medicine technologist is able to prepare and give patients radioactive drugs that serve to make abnormal body areas appear distinct from normal areas of the body. This specialist uses a special camera that is able to encounter gamma rays that the radioactive drugs emitted into the patient's body. He is then able to explain the imaging procedures to his patients and answer any questions they may have.
Categorised in: Careers