Obstetric Sonographer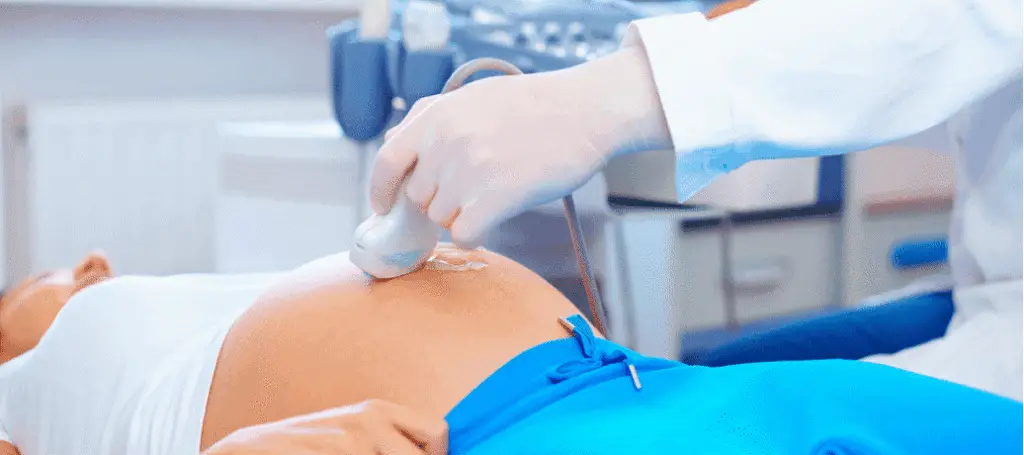 These days, many people are considering the pursuit of a career in obstetric sonography. If this is the case for you, it's important to learn as much as you can about the educational requirements to be an obstetric sonographer.
There is a wide range of job duties that sonography technicians may complete. Some of them include determining which equipment to use, preparing patients for the procedure, and properly positioning the patient.
What is an Obstetric Sonographer?
Obstetric sonographers, also known as prenatal ultrasound technicians or gynecological sonographers, provide physicians with images of the female reproductive system. Images are provided for body parts such as fallopian tubes, uterus, and ovaries. Images can also include a developing fetus.
Obstetric sonographers also examine images both during and after the sonogram procedure to decide which of them are most in compliance with the physician's requirements. Obstetric technicians also keep equipment working properly. Finally, sonography technicians are responsible for maintaining the patient's records.
How Much Does an Obstetric Sonographer Make?
As of May 2020, diagnostic medical sonographers earned an mean annual salary of $77,790 (BLS). The U.S. Bureau of Labor Statistics predicts an employment growth rate of 39%, which is must faster than the national average.
How to Become an Obstetric Sonographer
To work in this field you will need to obtain a 2 or 4-year degree. Typically, the educational path will include first training in the field of diagnostic medical sonography.
Sonographers will then go on to obtain specialized training in the field of gynecological sonography. This training will take place in the job setting. However, most educational facilities provide gynecological and obstetrics courses within the diagnostic medical sonography program.
Qualifications And Credentials
Sonography technicians are not generally required to obtain licensure. However, employers tend to prefer job candidates who have attained professional accreditation and registration. To become registered, students must take a test after their educational, training, and employment requirements are completed.
The test contains an instrumentation and physics section and is administered by the American Registry for Diagnostic Medical Sonography. You can learn more about this organization by visiting their website at www.ardms.org.
What are the Educational Requirements for Obstetric Sonographers?
Most obstetrical/gynecological classes cover sonography terminology and reference planes. The coursework will also include the physiology of the woman's pelvis during pregnancy and in non-impregnated stages of life. During courses, students will learn about identifying and recording sonography images. Deviations and abnormalities that appear on images of the impregnated uterus will also be discussed.
People who wish to work in this field should obtain an associate's degree (2 years) or bachelor's degree (4 years) first. The coursework will typically cover pertinent subjects, including patient care, physics, medical ethics, physiology, and anatomy.
Most of the programs involve both clinical training and classroom coursework, thereby providing students with both knowledge and hands-on experiences. People who obtain an associate's degree are eligible for entry-level positions within this sector. Those who earn a bachelor's degree qualify for professional registration. In many cases, this translates into more job responsibilities and higher pay.
Individuals who already work as sonography technicians and want to specialize can do so by enrolling in programs offered by vocational schools and hospitals. Online courses are also available for individuals who wish to specialize in a specific area or earn continuing education credits.
Sponsored Programs
Location - Fort Myers, FL, US 33905

Since 1977, Keiser University has maintained a practical, hands-on approach to career-focused education to help our students achieve their personal and professional goals.  Our student-ce...ntered approach remains at the foundation of the Keiser University mission and continues to attract students who prefer a more personal learning experience. At Keiser University, you will find a warm, friendly community with faculty and staff truly committed to your success.  Our small class sizes, individualized attention, and one-class-at-a-time schedules create a positive learning environment where you can excel.  Whether your goal is to prepare for a new career or to advance with your current employer, Keiser University is designed around your needs. Keiser University Advantage• Associate, Bachelor's, Master's and Doctoral degree programs• Day, Evening, and Online Classes• Financial Aid to Those Who Qualify• Job Placement Assistance Available• Military-friendly, scholarships for qualified active duty personnel, Veterans, and dependants.  Yellow Ribbon program participant, approved for Veterans trainingPrograms and delivery format vary by campus. Courses are subject to change. Keiser University's programs and curriculum remain in-line with technology and workforce trends, helping you develop the skills and qualifications necessary to succeed in today's job market.  Our career-focused programs make it possible for you to graduate in less time than you may think.  Keiser University is a private, not-for-profit university. Read More

Programs

Diagnostic Medical Sonography, AS