Radiology Tech Programs in North Carolina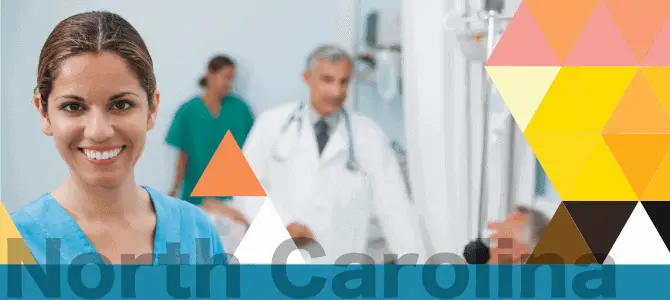 North Carolina is at the top of the list when it comes to institutions for radiology technicians. There are several learning institutions in the state offering radiology courses; from certificate to degree programs. They are all available in North Carolina. All you have to do is choose the right institution and the right course for you, and you will be on your way to one very promising career as a radiology technician. To learn more about these radiology tech programs in North Carolina, read on.
There is a specific course offered that deals generally with radiography, the skills required, and all the technologies used. On the other hand, there are those that specifically deal with specific careers within the radiology field such as nuclear medicine or magnetic resonance. In addition to this, there are also online radiology institutions from which one can decide to study all about radiology. They not only offer flexibility but are also inexpensive.
How to become a radiology technician in North Carolina
The first step in becoming a radiology technician in North Carlina is to graduate from any of the accredited learning institutions. Those who plan to seek certification must complete technician training accredited by the Joint Review Committee on Education in Radiologic Technology (JRCERT) or the American Registry of Radiologic Technologists (ARRT). Once you are done, the next step is to sit for the ARRT test after which you will get your practicing license.
Some Interesting Facts About Radiology Schools in North Carolina
North Carolina has one of the highest numbers of learning institutions offering radiology related courses
The average radiology student population is approximately 15,000
The annual tuition range for career schools and community colleges in North Carolina lies in-between $6,200 and $17,000
The average annual tuition range for universities and colleges within the state lies in-between $3,000 and $30,000
See also:  Radiation therapy schools in NC
Career opportunities for Radiology Technicians in North Carolina
There are approximately 6,700 job opportunities available for radiologic technologists in the state at the time of writing. However, this number is expected to grow immensely until the year 2026 with the estimated job growth rate by then being 12% (BLS).
Some of the areas in which you can look for work opportunities include the major state hospitals, university medical centers such as the Duke University Medical Center, imaging centers, clinics, and physician offices. All these areas are open for employment to new radiology graduates so long as you qualify.
Sponsored Programs
Location - Dallas, TX, US 75243

The College of Health Care Professions is a Texas-based career education school founded by physicians in the Texas Medical Center solely specializing in healthcare education and dedicated to provid...ing students with training and education Read More

Programs

Limited Medical Radiologic Technologist with MA Skills - Certificate

Location - Melbourne, FL, US 32901

Since 1977, Keiser University has maintained a practical, hands-on approach to career-focused education to help our students achieve their personal and professional goals.  Our student-ce...ntered approach remains at the foundation of the Keiser University mission and continues to attract students who prefer a more personal learning experience. At Keiser University, you will find a warm, friendly community with faculty and staff truly committed to your success.  Our small class sizes, individualized attention, and one-class-at-a-time schedules create a positive learning environment where you can excel.  Whether your goal is to prepare for a new career or to advance with your current employer, Keiser University is designed around your needs. Keiser University Advantage• Associate, Bachelor's, Master's and Doctoral degree programs• Day, Evening, and Online Classes• Financial Aid to Those Who Qualify• Job Placement Assistance Available• Military-friendly, scholarships for qualified active duty personnel, Veterans, and dependants.  Yellow Ribbon program participant, approved for Veterans trainingPrograms and delivery format vary by campus. Courses are subject to change. Keiser University's programs and curriculum remain in-line with technology and workforce trends, helping you develop the skills and qualifications necessary to succeed in today's job market.  Our career-focused programs make it possible for you to graduate in less time than you may think.  Keiser University is a private, not-for-profit university. Read More

Programs

Radiologic Technology, AS
Accredited Medical Imaging Programs In North Carolina
including X-Ray Tech, Nuclear Medicine, Sonography
Randolph Community College – Asheboro – JRCERT Accredited
Asheville-Buncombe Technical Community College – Asheville – JRCERT, CAAHEP Accredited
University of North Carolina at Chapel Hill – Chapel Hill – JRCERT Accredited
Carolinas College of Health Sciences – Charlotte – JRCERT Accredited
Vance-Granville Community College – Creedmoor – JRCERT Accredited
Fayetteville Technical Community College – Fayetteville – JRCERT Accredited
Pitt Community College – Greenville – JRCERT, CAAHEP Accredited
Catawba Valley Community College – Hickory – JRCERT Accredited
Caldwell Community College and Technical Institute – Hudson – JRCERT, CAAHEP, JRCNMT Accredited
Guilford Technical Community College – Jamestown – JRCERT Accredited
Lenoir Community College – Kinston – JRCERT Accredited
Stanly Community College – Locust – JRCERT Accredited
Robeson Community College – Lumberton – JRCERT Accredited
South Piedmont Community College – Monroe – CAAHEP Accredited
Carteret Community College – Morehead City – JRCERT Accredited
Sandhills Community College – Pinehurst – JRCERT Accredited
Wake Technical Community College – Raleigh – JRCERT Accredited
Edgecombe Community College – Rocky Mount – JRCERT Accredited
Rowan-Cabarrus Community College – Salisbury – JRCERT Accredited
Cleveland Community College – Shelby – JRCERT Accredited
Johnston Community College – Smithfield – JRCERT, CAAHEP Accredited
Southwestern Community College – Sylva – JRCERT, CAAHEP Accredited
Wilkes Community College – Wilkesboro – JRCERT Accredited
Cape Fear Community College – Wilmington – JRCERT Accredited
Cape Fear Community College – Wilmington – CAAHEP Accredited
Forsyth Technical Community College – Winston-Salem – JRCERT, CAAHEP, JRCNMT Accredited