Bachelor's Degree in Radiologic Technology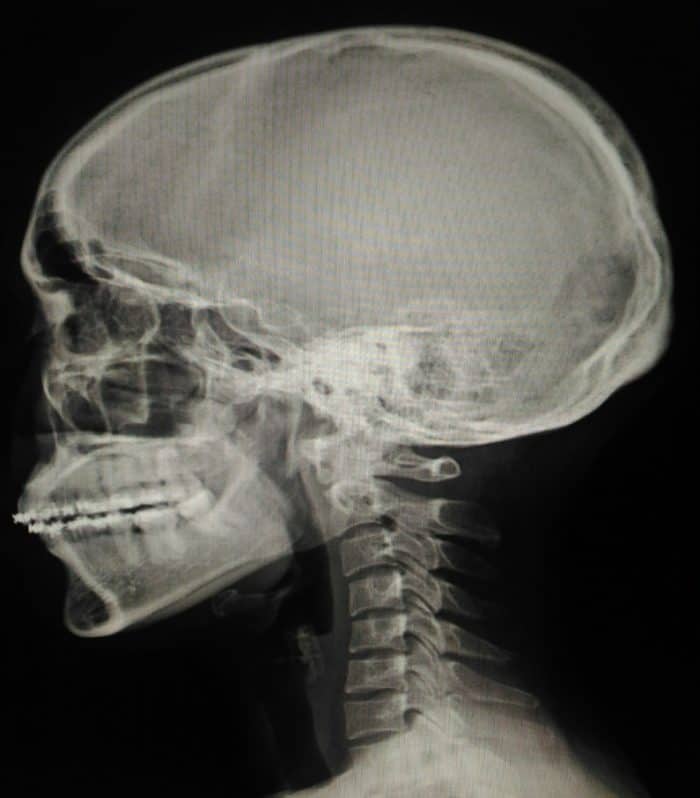 If you already have an associate's degree in radiology, you can further your career by getting an advanced degree in radiology. While an Associate's degree in Radiology is considered sufficient for entry-level positions in the field, a bachelor's degree is recognized as the professional level of this field.
Many opportunities for advancing a career in radiology rely on the additional qualifications a Bachelor's degree provides. Students are able to show they have a solid foundation in imaging techniques and a thorough understanding of radiology with a Bachelor's degree.
If you already have an associate's degree in radiology, you can further your career by getting an advanced degree in radiology. It takes about four years to get an advanced degree in radiology.
What Will I Learn?
A Bachelor's degree in Radiology will allow you to gain hands-on experience through medical office courses. Specialization backgrounds are able to prepare you for the following disciplines:
magnetic resonance imaging (MRI)
musculoskeletal and cellular imaging
neurobiology
mammography
computed tomography
medical ultrasonography
medical imagining studies
When you begin your radiology education, you will take classes in radiology and radiographic technology. You will also take courses in physiology and human anatomy. You will learn safety precautions to limit your exposure to radiation, how radiation exposure is measured, and the effects of exposure to radiation. In addition to radiology safety, you will also take classes in physics and biology.
How Much Does it Cost?
Tuition for radiology programs depends on location. Out of state private radiology programs are the most expensive. You can expect to pay $15,000 a year for tuition.
Community colleges have the cheapest tuition. The average tuition cost at an in-state university is $14,000. If you need help paying tuition, many government grants are available to help you pay tuition.
Radiology schools that offer online classes offer students more flexibility. The tuition for most programs is expensive, but you can expect to make $50,000 or more a year when you become certified.
Selecting a School
You should look for a bachelor's study program with experienced, knowledgeable instructors. In many cases, these courses are taught by people who have worked as radiology technologists. These instructors will be able to convey helpful, real-life scenarios.
Another quality to look for in a radiologic technology bachelor's degree program is an excellent career resource center. In short, look for a school that will help you to get a position as a radiology technologist after you graduate. Career help is invaluable to someone who wants to start this occupation in an environment where he or she can learn even more about the occupation.
Make efforts to find a school with a favorable reputation. Ideally, you want to find a school that's known for graduating knowledgeable and capable radiologic technologists.
Sponsored Programs
Location - Houston, TX, US 77092

The College of Health Care Professions is a Texas-based career education school founded by physicians in the Texas Medical Center solely specializing in healthcare education and dedicated to provid...ing students with training and education Read More

Programs

Radiologic Science Management - Bachelor's Degree

Radiologic Technology Completion Program - AAS Degree

Location - Melbourne, FL, US 32901

Since 1977, Keiser University has maintained a practical, hands-on approach to career-focused education to help our students achieve their personal and professional goals.  Our student-ce...ntered approach remains at the foundation of the Keiser University mission and continues to attract students who prefer a more personal learning experience. At Keiser University, you will find a warm, friendly community with faculty and staff truly committed to your success.  Our small class sizes, individualized attention, and one-class-at-a-time schedules create a positive learning environment where you can excel.  Whether your goal is to prepare for a new career or to advance with your current employer, Keiser University is designed around your needs. Keiser University Advantage• Associate, Bachelor's, Master's and Doctoral degree programs• Day, Evening, and Online Classes• Financial Aid to Those Who Qualify• Job Placement Assistance Available• Military-friendly, scholarships for qualified active duty personnel, Veterans, and dependants.  Yellow Ribbon program participant, approved for Veterans trainingPrograms and delivery format vary by campus. Courses are subject to change. Keiser University's programs and curriculum remain in-line with technology and workforce trends, helping you develop the skills and qualifications necessary to succeed in today's job market.  Our career-focused programs make it possible for you to graduate in less time than you may think.  Keiser University is a private, not-for-profit university. Read More

Programs

Radiologic Technology, AS
Job Placement
Many schools offer job placement services for their graduates. The job market for the radiology field is expected to grow faster than average over the next decade. Most people in the radiology field are employed by hospitals. Besides hospitals and doctor's offices, people in the radiology field also work in the military and in animal clinics. You should expect to spend most of your workday on your feet.
The radiology field will have millions of jobs for people who are certified in the field. Changes in technology will require a need for individuals who are fast learners. Start your career in radiology today and have a secure future tomorrow.
Pursuing a Career
A person with a bachelor's degree in radiologic technology has many options when it comes to finding work. For instance, a person with these qualifications can work in the imaging department of a prominent hospital. In addition, a radiology technologist with a bachelor's degree may work in a private physician's office giving x-rays to patients. There are also some independent imaging clinics that hire qualified radiologic technologists to give various types of x-rays.
Finally, having a bachelor's degree means you are more qualified than someone with an associate's degree in the same field. A person with a bachelor's degree has a wider range of knowledge than a person with a lesser degree. Consequently, more career options are open to that individual.