Radiology Degrees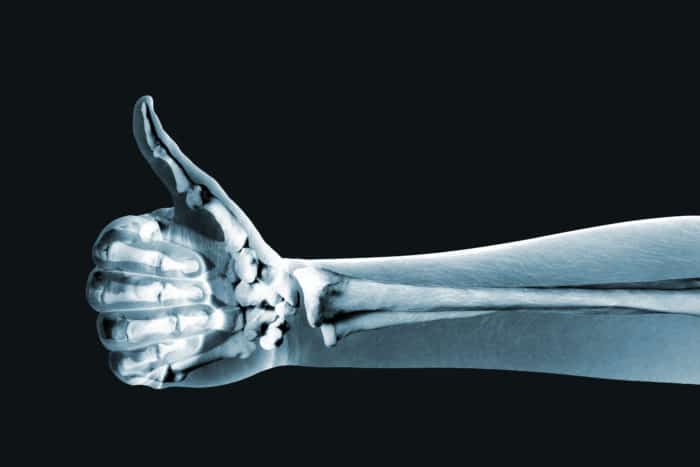 Now, more than ever, flexible and affordable programs are available for starting your career as a radiologic technologist. There are five different levels of radiology certifications and degrees as well as other advanced specializations in the field of medical imaging.
Radiologic Technology Certificate
Associate Degree in Radiologic Technology
Bachelor Degree in Radiologic Technology
Master of Science in Radiologic Technology
Doctorate (DO, MD, Ph.D.)
Certificates and degrees in radiologic technology are different from those in radiologic science. Essentially, in medical imaging, everything at the master of science level and below is considered radiology technology, while everything at the doctorate level is radiologic science.
Radiologic Technology Certificate
A certificate in radiologic technology (occasionally called a radiology certificate) is the minimum education required to enter the field of radiology technology. For entry-level radiologic technologists, such certificates are usually encountered as limited scope x-ray programs, which prepare candidates to safely work with x-ray machines in a limited range of practice.
Radiologic technologist certificates can also be ideal for working professionals seeking to gain additional expertise in specialties of medical imaging like CT, magnetic resonance imaging (MRI), or ultrasound. As an alternative to earning a second degree in medical imaging for those who are already working as radiologic technologists, these certificates are often available at the undergraduate level. It typically takes six months to a year to earn a certificate.
In radiologic technology, there are two types of certificates. The first type of certificate is the primary pathway certificate for a radiologic technologist. The other is the postprimary pathway certificate.
Primary pathway certificate programs are for aspiring radiologic technologists who don't yet have a certificate are seeking their first-time license to practice in the field of radiologic technology. Postprimary certificate programs are for existing radiologic technologist certificate holders who have earned their associate's degree and are seeking to add an additional modality by completing an additional certificate program or degree.
The requirements for what radiologic technologist roles you may practice with an associate's degree and given certificate vary by state.
Primary Pathway Certificates
The primary pathway is how most aspiring radiologic technologists earn their first credential. It includes completing an American Registry of Radiologic Technologists (ARRT)-approved educational program and you can earn credentials in the following disciplines through this path.
 Radiography
 Vascular Sonography*
* You can earn an MRI or Vascular Sonography credential using the primary or postprimary eligibility pathways
Since 2015, the ARRT has required an associate's degree to become a certified radiologic technologist. That, or you must have completed an ARRT-approved educational program in the same discipline as the credential you are pursuing.
Nevertheless, some states do not require you to have an associate's degree and only require that you complete a certificate program to become certified or licensed. For example, to be a certified and licensed x-ray technician, some states only require students to complete a certificate program in medical imaging. These programs can typically be completed in a year or less.
In a recent survey of radiologic technologists conducted by the American Society of Radiologic Technologists (ASRT), 18% of active professionals held a certificate as their highest level of training and education completed and did not possess an associate's degree.
Once you've met the education requirements, you must also complete an ethics review demonstrating good moral character and pass an ARRT exam in order to become a certified and registered RT.
Postprimary Pathway Certificates
Postprimary pathway certificates may be pursued by radiologic technologists if you already have a license to practice in the field of Radiology Technology. For example, you can add a credential for magnetic resonance imaging if you are already licensed in radiation therapy.
Be sure and note that some areas of practice require that you have a degree in a supporting discipline AND a certificate in the specialized modality of your choice.
According to the ASRT, just under 40% of radiologic technologists have a secondary discipline. The most common secondary modalities being
radiography
mammography
bone densitometry
and computed tomography (CT).
The postprimary pathways for which a candidate is eligible depends on the area of their initial degree and certification and the coursework in the postprimary certificate program. Other potential postprimary certifications include breast sonography and magnetic resonance imaging (MRI).
Radiologic Technology Associate Degree
Associate degree programs in radiologic technology vary by title. Nevertheless, some of the more common degrees are:
Associate of Science (AS) in Radiography
Associate of Applied Science (AAS) in Radiologic Technology
Associate of Science (AS) in Diagnostic Medical Sonography (Ultrasound).
There are also associate degrees for radiologic technologists in nuclear medicine technology and MRI.
These programs are offered at a variety of technical schools and community colleges near you.
Coursework in these degree programs, including nuclear medicine technology, varies based on your major. Most include classes in anatomy, medical terminology, and mathematics. Additionally, they offer hands-on experience with patients and equipment operations.
These degree programs take radiologic technologists about two years to complete if you can commit to studying full-time. While some of the aforementioned classes may be offered online, the participatory training with real people and machines will take place at a campus or other facility.
Bachelor of Science in Radiologic Technology
A bachelor of science degree can give you a greater opportunity to take on additional responsibilities and earn higher pay. And when it comes to bachelor of science degree programs, there is no shortage of options. Some of the most common titles include:
Bachelor of Radiography
Bachelor of Science (BS) in Radiologic Sciences
Bachelor of Science in Radiologic Technology (BSRT)
Bachelor of Applied Science (BAS) in Radiologic Technology
and Bachelor of Science (BS) in Diagnostic Medical Sonography.
It is also common to find Bachelor of Science (BS) in Nuclear Medicine Technology programs.
Coursework in this programs usually covers:
patient care
patient positioning
ethics
radiation safety and protection
radiation physics
pathology
anatomy
and other advanced topics
It takes approximately four years to earn a bachelor of science in radiology technology. Once you've graduated, you must still meet the ethics requirements and pass the ARRT test to become licensed in your state.
Master's in Radiologic Technology
For students that hold a bachelor of science in radiology technology degree, they may choose to pursue a master's degree. Typically, radiology technology professionals who choose to pursue their masters, are interested in becoming a radiologist assistant (RA). In this role, radiology techs are given greater responsibility and can expect significantly higher compensation.
A master's degree takes about two years to complete when studying full-time.
Degree titles at the master's level include, but aren't limited to:
Master of Science in Radiologic Science (MSRS)
Master of Science (MS) in Radiation Sciences
Master of Science (MS) in Biomedical Imaging
and Master of Science in Radiologic Science (MSRS)-Radiologist Assistant (RA).
Doctor of Medicine in Radiology
As we mentioned in the introduction, degrees at the master's level and below are radiologic technology degrees. However, at the doctorate level, they are radiology science degrees.
At the doctoral level, students and professionals are prepared to pursue advanced careers in radiologic science. The program title Doctor of Medicine in Radiology is the most common and prepares graduates to work as medical fellows and seek licensure and medical board certification as doctors.
Additionally, there are Doctor of Philosophy (Ph.D.) in Radiology degree programs. These are typical if you seeking a career as a medical physicist who is typically an equipment expert.
The most common undergraduate programs for students looking to become a radiologist include:
Biology
Physics
Chemistry
Math
Before you can apply for medical school, you will need to take and successfully pass the MCAT.
Attending Medical School
Undergraduate coursework is just the beginning when you are planning to become a board-certified radiologist. Not only will you need to be accepted to and attend medical school, but you will also need to complete an internship and radiology residency.
Medical school takes four years to complete when attending full-time. An internship takes one year to complete and the radiology residency takes another four years to complete.