Mammography Technologist: Salary and Qualifications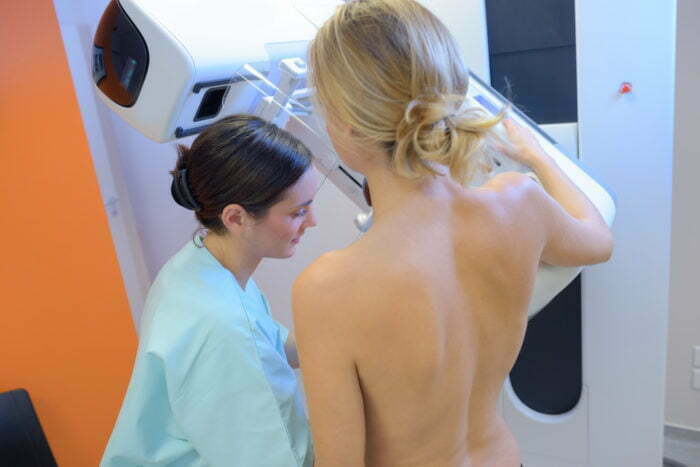 Working in the healthcare industry is not for everybody. No matter what type of career you choose to pursue in healthcare, even as a mammography technologist, you will need to learn to complete some parts of the job without being affected mentally and emotionally.
That said, you don't have to be a nurse or doctor to help people get better. In fact, some healthcare roles require less legwork than others and are comparatively less draining. Mammography technologist is one of them.
Mammography technologists or mammography technicians work to produce images that are used for diagnostic purposes. These professionals work 40-hour weeks and earn a handsome salary for their work. Therefore, the demand for mammography technologists is expected to be high in the coming decade, and becoming one doesn't take too long or cost too much.
We break down everything you need to know about the role and discuss how to become a mammography technologist in this post.
What is a Mammography Technologist?
Mammography technicians work in the mammography department and take images of breasts as per the physician's requirement. A mammography technologist is the professional that explains the process to the patient, puts the patient in position, immobilizes the patient's breast in the unit, and completes the scanning process.
A mammography technologist's primary responsibility is to monitor the scanned area via the video display. They must adjust the contrast and density as required to take a high-quality image. 
After the radiography process is complete, the radiologic technologists examine the image recording plate and determine whether the images are satisfactory and can be used for diagnosis by a doctor.
Radiologic technologists wear radiation safety gear and devices to protect themselves from harm throughout the procedure. 
Mammography technicians must comply with government regulations to ensure that patients, other staff, and they themselves remain safe when working with the scanning equipment that produces radiation.
What Do Mammography Technologists Do?
Mammogram technologists are radiologic technologists with the specialized training needed to operate low-dose x-ray systems. Specifically, these technologists specialize in performing diagnostic imaging examinations of the breast. 
Typically, a mammography technologist works under the supervision of a manager or a chief technologist. A mammography technician also works closely with physicians and other health professionals in the team working to diagnose and treat a patient.
The duties of the mammography technician include:
Maintaining the patient's records
Adjusting the imaging equipment per requirement
Communicating with patients and informing them about the process
Answering questions and ensuring patients remain comfortable and cooperate
Positioning patients appropriately for the procedure
Wearing protective gear for the exams
Re-taking images as required
Where Do Mammography Technicians Work?
Mammography technologists work in various healthcare settings, including hospitals, imaging clinics, and doctor's offices. Furthermore, a mammography technician typically works full-time and is on their feet for most of the shift.
Mammography Technician Salary
According to the latest data collected by PayScale.com, in 2022, the average salary estimate for a mammography technologist is $59,781 annually. Therefore, this works out to an average hourly wage of $29.88.
It's important to note that your salary may be higher or lower than this statistic since factors like the healthcare setting, location, work experience, and education level make a big difference in the salary.
The most experienced mammography technologists in the field earn a salary of over $39/hour. 
Job Outlook
While the Bureau of Labor Statistics does not collect data of mammography technologists in the country, the bureau does offer some data on the job outlook of radiologic technologists. 
The BLS projects a 9% increase in the number of jobs in radiology by 2030. In other words, there will be as many as 21,600 more jobs in the US in radiology by the end of the decade.
It's also important to note that a big chunk of the US population is aging. In fact, the demand for all healthcare professionals will be high for decades to come.
How Do I Become a Mammography Technician?
Step #1: Get an Associate's Degree in Radiologic Technology
To become a mammography technologist, first, earn an associate's degree or an advanced certificate in radiologic technology.
These associate's degree programs take about two years to finish. You may take this course at a local community college or enroll in an online or hybrid course. Therefore, make sure that the course you enroll in is approved by the American Registry of Radiologic Technology. 
You will learn a range of subjects and diagnostic procedures. Depending on the program, you may also be offered additional coursework that will earn you a certification as a mammography technician. However, mammography certificate programs are typically only available to professionals already working as mammography technologists.
Step #2: Meet Clinical Experience Requirements
After completing your initial coursework, you will need to meet clinical guidelines and get some clinical experience as a mammography technician under your belt. You cannot get certified without first gaining some experience in diagnostic procedures since it's the only real way to prepare yourself for a career in mammography.
To register yourself as a mammography technologist, you will need to complete 100 repetitions of various procedures. You can check the full list of requirements on the official MQSA site.
Step #3: Get the ARRT Certification
Gaining clinical experience will teach you the ins and outs of being a mammography technician. However, you will need to pass the certification exam to get certified. The certification exam is typically an online test that you must take at a testing center. 
The exam has 140 questions and 25 unscored pilot questions. Therefore, you can expect 14 questions about patient care, 33 about image production, and 68 about procedures.
Step #4: Register Yourself with the MQSA
ARRT certification enables you to begin working independently as a mammographer. You will get registered with the MQSA after passing the certification exam. Ensure that you keep the certificates of completion and documentation of 25 mammograms safely with you since the MQSA may want to review them.
It's best to keep this information on your file at the facility you're working in. In fact, most mammography technicians keep a copy of their records with them, safely.
Step #5: Maintain Certification
To stay actively qualified for your job, you will need to work to keep your certificate valid. Therefore, mammography technologists are required to earn 15 CEUs every three years and maintain records of earning them. MQSA inspectors will verify whether you've met the requirement, and if you haven't, you risk losing your certification.
To fulfill the clinical requirements of holding the certification, mammography technologists are also required to perform 200 mammograms in the mammography unit every two years. These mammography exams must be documented by your manager, and the documents should be provided to you or an MQSA officer upon request.
Conclusion: Should You Become A Mammography Technologist
One of the best parts about choosing to become a mammography technologist is that training is accessible. However, it will take you two years to earn the required degree and gain clinical experience. Then, it's a matter of passing the certification exam so you can begin practicing.
The high average salary and comparatively less draining work make the role ideal for anybody that wants to work hard to provide the best patient care as a mammography technician.