Radiation Therapist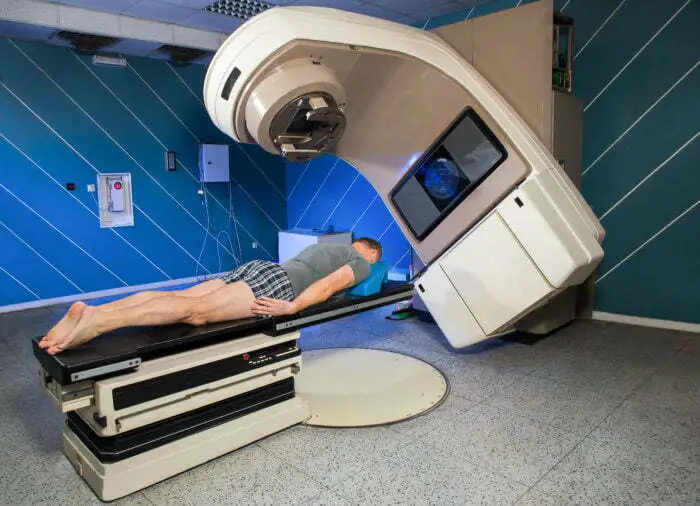 Cancer is one of the most dangerous diseases in human science. About one in two women and one in three men develop cancer in their lifetime. Cancer can be managed and cured in its early stages using many different treatments including radiation therapy performed by a radiation therapist. However, no treatment guarantees a cure.
If you want to pursue a career as a radiation therapist, you will find there are many online radiation therapy programs designed to help you jumpstart your career. These programs teach you the science behind radiation therapy and give you the hands-on experience needed to work with radiation therapy equipment.
Jobs for radiation therapists are in high demand and the demand is expected to only increase in the next few years (BLS). If you enjoy helping people, are detail-oriented, and have good organizational skills, this could be the perfect career choice for you.
What is a Radiation Therapist?
Radiation therapists are responsible for carrying out the radiation therapy treatment plan set up by a radiation oncologist. Therapists are responsible for using the correct radiation dosage and for positioning the linear accelerator to hit the correct target.
A radiation therapist is part of a team that includes a radiation oncologist, nurses, and other medical staff. This team comes together to design and implement a cancer patient's treatment plan. Radiation therapists are typically the person most often seen by patients for several weeks at a time.
What Does a Radiation Therapist Do?
A radiation therapist uses a high-tech machine called a linear accelerator to deliver a beam of radiation to the patient's cancer cells.
During a typical radiation therapy treatment, the radiation therapist brings the patient into the treatment room and prepares them for their treatment. The therapist then sets the correct dosage of radiation to be delivered by the linear accelerator and lines up the machine to the exact location where the radiation is to be directed.
The radiation therapist must be careful when setting the prescribed radiation dosage and positioning the linear accelerator. These two factors are determined by the doctor, but it is the radiation therapist's job to carry those orders out exactly as prescribed. Doing these treatments correctly will make the difference in whether the cancer cells can be successfully killed and removed.
Once the setup is complete, the therapist leaves the room and controls the machine from another room. This is done to protect the therapist from too much exposure to radiation over time.
Radiation Therapist Salary
According to Salary.com, the average salary for a radiation therapy technologist in the United States is $88,106 as of May 27, 2021. However, the range typically falls between $80,116 and $98,426.
Here is our detailed post on how much radiation therapists make based on education, experience, and location.
What is Radiation Therapy Used For?
Radiation therapy is used to help treat cancer patients. The treatment is performed by using a linear accelerator to shoot high-energy radiation at cancer cells.
Before the therapy plan is implemented, the radiation oncologist develops a plan for each patient. The plan is based on the type, size, and location of the cancer cells in the patient. Once the appropriate radiation therapy plan has been defined, it is up to the radiation therapist to implement the plan precisely as ordered by the doctor.
Many patients who come for radiation treatments are under a great deal of stress. Therefore, in some cases, their health may not be very good. It is the radiation therapist's job to calm patients and help them feel comfortable. The more at ease you can make the patient, the easier your job will be.
How Long Does It Take to Become a Radiation Therapist?
The two-year radiation therapy programs are the most popular choice and will earn you an associate degree in radiation therapy. These types of classes are offered at trade schools or community colleges and most of the classes can be taken online. Most of the online programs require hands-on experiences that will require you to go to their lab or an affiliated hospital. This will let the student have some practice using the actual equipment used in radiation therapy.
Upon completion of any of the accredited online radiation therapy programs, you will be able to sit for the ARRT exam. This will make you a member of this registry and certify you as a radiation therapist. Over 30 states require this type of certification and many employees make the successful completion of this exam mandatory to employment. The exam will cover all of the information that you learned during your training program.
How To Become a Radiation Therapist
Now that you know how much a radiation therapist makes, you may think getting qualified for the role will be challenging. But you can get qualified for the role in a year, which shouldn't be too difficult. Here's a step-by-step breakdown of how to become a radiation therapist. 
Radiation therapy programs are designed to prepare a therapist to perform their necessary job duties. Many of the programs will include classes such as human anatomy, biology, communication skills, computer science, algebra, and physics. These classes are created to help understand the science and workings behind radiation therapy, so they can understand how the treatment plan works.
Step #1: Enroll in a Radiation Therapy Program
To begin practicing as a radiation therapist, all you technically need to do is complete a 12-month certificate program before you look for job openings. That being said, most employers prefer hiring radiation therapists that have at least an associate's degree.
An associate's degree in radiation therapy takes two years to earn. However, if you want to be the most desirable candidate in the interviews, earning a four-year bachelor's degree is the right way to go. Radiation therapists with a bachelor's degree also earn significantly more than professionals with an associate's degree or one-year program certificate do.
Most degree programs require you to complete clinical labs and externships before graduating. These give you the opportunity to learn the skills you will need to work in a cancer treatment center or any other work environment.
Step #2: Earn Your License in Radiation Therapy
Almost all U.S. states require you to get certified by the American Registry of Radiologic Technologists before you can begin practicing. This is done for the safety of employers, employees, and patients alike.
You can get certified and licensed by the American Registry of Radiologic Technologists after you complete graduation from an accredited radiation therapy program. You will need at least an associate's degree to be eligible for licensure. 
Further, passing the ARRT exam is required before getting certified and earning your licensure. The ARRT exam will test you on treatment planning and delivery, patient care, quality assurance, and radiation therapy.
Step #3: Gain Experience
The externship you do in school will help you earn some experience as a radiation therapist. Most employers prefer hiring candidates with at least a year of experience.
Getting hired at a hospital or clinic as a radiation therapist at the beginning of your career shouldn't be too challenging. When you earn two years of experience, you become eligible for more certifications and can get opportunities to get promoted.
Some better-paying but similar jobs you can consider working towards include:
Technical Sales Representative
Radiation Research Therapist
Step #4: Maintain Your Certification
Being informed of the newest treatments in the healthcare world is a part of being a healthcare professional. You will need to renew your ARRT certification every two years by completing a Continued Education Unit and paying a small fee.
Bear in mind that licenses expire at different types in different states, so doing your due diligence is a must to ensure you keep your license.
Radiation Therapy Schools
Sponsored Programs
Location - Austin, TX, US 78752

The College of Health Care Professions is a Texas-based career education school founded by physicians in the Texas Medical Center solely specializing in healthcare education and dedicated to provid...ing students with training and education Read More

Programs

Limited Medical Radiologic Technologist - Certificate

Location - Port Saint Lucie, FL, US 34987

Since 1977, Keiser University has maintained a practical, hands-on approach to career-focused education to help our students achieve their personal and professional goals.  Our student-ce...ntered approach remains at the foundation of the Keiser University mission and continues to attract students who prefer a more personal learning experience. At Keiser University, you will find a warm, friendly community with faculty and staff truly committed to your success.  Our small class sizes, individualized attention, and one-class-at-a-time schedules create a positive learning environment where you can excel.  Whether your goal is to prepare for a new career or to advance with your current employer, Keiser University is designed around your needs. Keiser University Advantage• Associate, Bachelor's, Master's and Doctoral degree programs• Day, Evening, and Online Classes• Financial Aid to Those Who Qualify• Job Placement Assistance Available• Military-friendly, scholarships for qualified active duty personnel, Veterans, and dependants.  Yellow Ribbon program participant, approved for Veterans trainingPrograms and delivery format vary by campus. Courses are subject to change. Keiser University's programs and curriculum remain in-line with technology and workforce trends, helping you develop the skills and qualifications necessary to succeed in today's job market.  Our career-focused programs make it possible for you to graduate in less time than you may think.  Keiser University is a private, not-for-profit university. Read More

Programs

Radiologic Technology, AS
Summary
A career as a radiation therapist can be very rewarding. It's rewarding because you know that you will be helping people fight a life-threatening illness.
It can also be very difficult emotionally because not every patient will have success and you may lose some during treatment. Focusing on the positive and the benefits of this treatment can help you deal with this. If you are looking for a job where you can make a difference in people's lives, a radiation therapist is a good choice.