Radiation Therapy Schools in California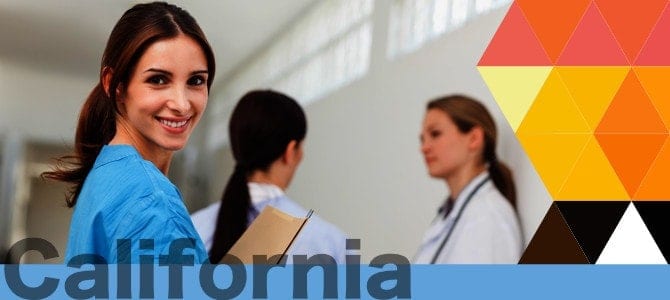 Are you considering a career in healthcare? Radiation therapy is one of the niche careers that will guarantee you an exciting spot in today's complex healthcare industry. According to a recent study by the Bureau of Labor Statistics, the demand for certified radiation therapists is expected to grow by over twenty percent through 2022.
Radiation therapy involves the use of specialized equipment to identify the location of tumorous cells in the body. After that, the radiation therapist utilizes a linear accelerator to kill targeted cancerous cells. It would suffice to say that the actual procedure is much more complicated. There are multiple techniques employed including advanced methods such as particle therapy.
What Do Radiation Therapists Do?
A licensed radiation therapist plays a vital role in the medical profession. The primary function is to administer therapy to cancer patients using advanced radiation techniques. This effectively stops them from growing. Normal cells that may be affected by the process repair and regenerate quickly. The treatment is typically done on five days of the week and could last up to ten weeks. However, for you to practice, you need to be licensed.
How to Become a Radiation Therapist in California
Luckily, numerous schools you can attend to get your qualifications exist in California. The classes empower you with the technical skills you need to succeed on the job. Similarly, you have to pass multiple educational and specialized training requirements to acquire the license. Besides formal training, you must cultivate an appetite to work in a physically demanding environment with a heavy reliance on advanced equipment.
Similarly, develop excellent interpersonal and communications skills. The first hurdle to clear is your high school education. Take a keen interest in subjects such as mathematics, biology, and physics and aim for a cumulative GPA of 3.0 to give you more chances of getting admitted to your choice of schools (request more information from schools). You're then set and ready to advance your studies to get a bachelor's or associate degree.
There are two education paths for Radiation Therapy in CA
The direct route is to find a school that offers radiation therapy as a major.
The alternative path it to enroll in a radiologic technology program and then specialize in radiation therapy later. It is essential to identify a college with a program that is accredited by the corresponding professional body such as American Registry of Radiologic Technicians (JRCERT) and other organizations.
The strategy makes you more marketable and expands your employment options. It also indicates to potential employers and patients that you can be relied upon to observe the professional standards of ethics strictly. The certification requires continuous education and annual renewal, you can take a practice test to prepare for it. Let us review a few schools to consider in California.
Sponsored Schools
Location - Asheville, NC, US 28803

Since South College was founded in 1882, we have focused on serving students who want hands-on, career-driven education that will have a meaningful impact on their lives and livelihoods.More than a ce...ntury ago, fulfilling that mission meant supplying on-campus offices so students could conduct business in the mercantile and banking industries while getting an education.Today, it means offering accelerated, hybrid, transfer, and distance learning programs. It means small class sizes, state-of-the-art labs, and campuses that are convenient to large numbers of students. Most of all, it means experienced professors who provide real world examples and lead in-depth discussions. Read More

Location - West Palm Beach, FL, US 33411

Since 1977, Keiser University has maintained a practical, hands-on approach to career-focused education to help our students achieve their personal and professional goals.  Our student-ce...ntered approach remains at the foundation of the Keiser University mission and continues to attract students who prefer a more personal learning experience. At Keiser University, you will find a warm, friendly community with faculty and staff truly committed to your success.  Our small class sizes, individualized attention, and one-class-at-a-time schedules create a positive learning environment where you can excel.  Whether your goal is to prepare for a new career or to advance with your current employer, Keiser University is designed around your needs. Keiser University Advantage• Associate, Bachelor's, Master's and Doctoral degree programs• Day, Evening, and Online Classes• Financial Aid to Those Who Qualify• Job Placement Assistance Available• Military-friendly, scholarships for qualified active duty personnel, Veterans, and dependants.  Yellow Ribbon program participant, approved for Veterans trainingPrograms and delivery format vary by campus. Courses are subject to change. Keiser University's programs and curriculum remain in-line with technology and workforce trends, helping you develop the skills and qualifications necessary to succeed in today's job market.  Our career-focused programs make it possible for you to graduate in less time than you may think.  Keiser University is a private, not-for-profit university. Read More

Programs

Radiologic Technology, AS

Location - Louisville, KY, US 40205

Earn your degree from an accredited university by taking all of your classes online. Sullivan University Online delivers high quality online degree programs in an e-Learning environment that allows... you to fit education into your life. Read More

Programs

Limited Medical Radiography Diploma
Featured Schools
With a comprehensive bachelor's degree course in radiation therapy, it is easy to see the appeal the award-winning university has for potential radiation therapists. It is accredited by the Western Association of Schools and Colleges and JRCERT. The program is an excellent choice for students qualified in radiologic technology to specialize in radiation therapy. It is also perfect for those who cleared high school and wish to pursue a career in radiation therapy.
Consequently, the degree program is split into two tracks; ARRT-certified entrants and non-ARRT applicants. The program is full-time with a distinct Department of Radiation Technology faculty. It is headed by an ARRT certified clinical coordinator. The faith-oriented university launched the program recently to meet the growing demand for radiation therapy specialists in the country.
In a tradition of pioneering excellence, the program has advanced training modules including proton treatment. The university's medical center made history in 1990 for its dedicated proton center, the world's first. Its teaching hospital was ranked number fourteen by US News & World Report in 2014.
Address: 11139 Anderson St, Loma Linda, CA 92350, USA
Phone: +1 909-558-4508
The university was established in 1971. It has seven schools with a strong focus on student success. The program presents an excellent choice to prepare you for the iconic ARRT certification and state licensing. This will open the doors to helping millions of people find relief and improve their quality of life. The degree course in radiation therapy is a full-time course, and clinical internships are allocated.
The university has an additional satellite campus in Sacramento, California. JRCERT accredits it besides more than ten other professional organizations. This ensures you get quality training on radiation therapy treatments, soft skills, agile thinking, and professional codes of conduct.
Address: 3390 Harbor Blvd, Costa Mesa, CA 92626, USA
Phone: +1 714-429-5100
Rated among the leading 20 trade schools in the US, the Beverly Hills Institute offers two associate degree programs in radiation therapy that are accredited by the ARRT. These are the Diagnostic Medical Sonography and the Magnetic Resonance Imaging associate degree programs. The two-year courses are available at the main campus in Beverly Hills, California, and the satellite campuses of Ontario, California, and Phoenix, Arizona.
The Institute empowers you with the skills and knowledge to build your radiation therapy career. The college was established by board-certified radiation therapy specialists and employs a fun approach to training. The institute also operates an on-campus, low-cost imaging clinic that enables students to advance their practical training. The teaching staff is all certified, and they hold actual jobs in the medical profession.
This ensures you get access to innovative technology, evolving trends, and imaging standards. The Accrediting Commission of Career Schools (ACCSC) recognized the school with two national awards this year.
Address: 291 S La Cienega Blvd #500, Beverly Hills, CA 90211, USA
Phone: +1 310-289-5123
Previously referred to as Kaplan College, the institution is now a part of Brightwood College. The school provides a couple of diploma programs that can form a solid foundation for further studies to a career in radiation therapy. These are the Diagnostic Medical Sonography diploma course and the Radiologic Technology associate degree course that is recognized by the ARRT. The Accrediting Council for Independent Colleges, based in Washington, DC recognizes the programs.
The college had the second largest number of graduates as of 2013 in the country who qualified to get further certification as radiation therapists. Remember to identify a program that offers specialization in radiation therapy after completing any of these two programs. The college has recently expanded and has around ten campuses in California alone.
Besides Los Angeles, it has a campus in Fresno, San Diego, Riverside, and Sacramento. It offers flexible programs some of which do not demand fulltime attendance.