MRI Technician Schools in California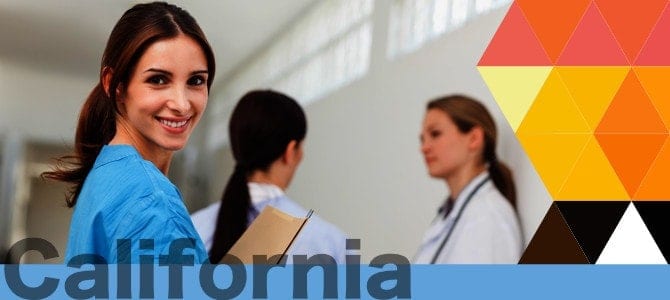 For prospective students looking for schools in the state of California with MRI technology programs, then you have come to the right place. Here's our list of the top picks of MRI technician schools in the state of California.
Sponsored Schools
Featured MRI Schools in California
Here are some of our top picks in MRI schools that you can go to in the state of California to become an accredited MRI technician. In this list, you will find ARRT approved MRI technician programs, which means that students that concluded an ARRT program can pursue an ARRT certification once they have completed their degree.
CNI College
The MRI Technologist program at CNI College comes highly rated as one of the best in the state of California. The college has recently relocated to its new campus, which is more modern and boasts of new labs, ample parking, and a new student union. CNI College offers an AOS Magnetic Resonance Imaging (MRI) Technologist Program that provides students with the required post-secondary education they need to pursue a career as an MRI technician.
Those who want to enroll themselves in this program can fill out the online form on the college's website here.
Phone: (888) 907-4060
1610 E Saint Andrew Place
Ste 200
Santa Ana, CA, 92705
Casa Loma College
Casa Loma College is located in Anaheim, California, and is another highly-rated college for its MRI technologist program. Seeing the demand for experienced MRI technicians, the college offers not one but two MRI Associate Degrees. The first is an Associate of Applied Science Degree in MRI, which is a 22-month program and is accredited by the ABSHES, and is also approved by ARMRIT.
The ARRT for MIR Primary Pathway Certification is a program that offers graduates to become eligible for taking the ARMRIT examination and ARRT MRI primary pathway certification. The college also offers an Advanced Placement program that allows students to enter an MRI or DMS education program beyond the normal entry-level. This is the ideal option for those who have an MRI technician certification from a non-ARRT accredited college.
You can find more information on this program here.
Phone: 818-785-2726
421 N Brookhurst St Ste 100,
Anaheim, CA
Gurnick Academy
Gurnick Academy offers an Associate Degree for those who are looking to become MRI technicians. The Associate of Science in Magnetic Resonance Imaging (MRI) Program comes highly rated for its comprehensive syllabus, which provides students with all the information they need to pursue a career as an MRI technician in the state of California.
The program is a combination of classwork and lab training along with clinical experiences, which helps the students correlate with what they learn in theory. This method of teaching makes the Associate of Science in Magnetic Resonance Imaging at Gurnick Academy one of the most comprehensive programs in California. The program is also accredited by ABSHES and ARRT. Furthermore, the Gurnick Academy of Medical Arts is approved by the US Department of Education to participate in Title IV/Federal Financial Aid programs as well.
You can get more information on this program, along with eligibility requirements and fee schedules here.
Phone: 209-521-1821
4712 Stoddard Rd Ste 200
Modesto, CA
MRI Programs Accreditation
Once you complete the process of becoming an MRI technician, you will be considered a certified healthcare specialist. This means that once your training as an MRI technician is concluded, you will earn a legit degree and will be eligible for the ARRT and/or ARMRIT certification exams. This is why it is recommended that you look for a program that is accredited with the American Registry of Magnetic Resonance Imaging Technologists (ARMRIT) and is approved by ARRT.