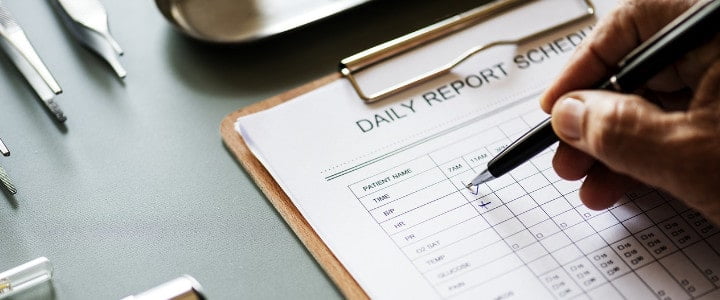 The battle against the Big C is ongoing, but the odds are slowly tipping in the direction of effective management, and possibly a cure. Many treatment milestones have improved the chances of cancer patients to survive from 10% to 70%, and one of the more significant ones is radiation therapy.
It was actually more than a century before, in 1903, that radiation was first used as a way to zap cancer cells, but it was a rather hit-and-miss affair. It did zap cancer cells, but it also killed normal cells. However, since the early part of the 1990s, modern technological advances allowed the development of more precise targeting of cancer cells, thus minimizing the damage to normal cells. Radiation therapy is currently one of the most common types of cancer treatments and is used in combination with other therapies.
Radiation Therapy Technologists
A radiation oncologist is a primary mover behind any type of radiation treatment for cancer, but they serve more as a planner and director rather than a doer.
The man (or woman) behind the mask during radiation treatments is not a medical doctor, but a radiation therapy technologist or radiation therapist. They specialize in the administration of radiation treatments using linear accelerators, a machine that shoots high-energy X-rays at cancer cells.
They are also qualified to operate a CT (Computer Tomography) scanner, which "maps" the area to be zapped. They work as part of a team which includes the radiation oncologist, oncology nurses, and medical physicists.
A day On the Job
Radiation therapists work regular hours, typically from 9 am to 5 pm, from Mondays to Fridays. While this may seem like a sweet deal for someone working in healthcare, radiation therapists are almost constantly on their feet for that time.
Regular radiation treatments are scheduled outpatient services, but there is a high demand for it. A radiation therapist will treat one patient every 15 minutes on average. This includes:
Explaining the treatment for the day and answering any questions
Reviewing the patient chart to check the diagnosis, prescription, and identity of the patient
Positioning the patients correctly
Ensuring that safety protocols for both patients and operators are in place
Checking the radiation doses programmed in the machine against the prescription to make sure it is correct
Operating the machine
Monitoring the patient
Keeping precise records of each treatment session for each patient
Education and Licensing
A radiation therapy technologist has to have at least an associate's degree in radiation therapy. In most states, you also need a state license and accreditation from the American Registry of Radiologic Technologists (ARRT).
Many colleges and universities, as well as vocational schools, offer associate (two-year) and bachelor's (4-year) degree programs for radiation therapy. However, most states require applicants for a license to complete an ARRT-approved program and pass the certification exam first. States that do not have these requirements include:
Alabama
Alaska – you need ARRT certification if you want to work with a facility accredited by the Joint Commission on Accreditation of Healthcare Organizations
Georgia
Idaho
Michigan – except those that work with mammography equipment
Missouri
Nevada – same as Michigan
New Hampshire
North Carolina
South Dakota
In order to qualify for an associate or bachelor's degree program, you must have be a high school graduate or hold a GED certificate. These programs include the minimum acceptable standards for academic proficiency and hands-on training for the work, as well as workshops dealing with techniques in patient care, radiation therapy ethics, and advances in radiation treatment.
Associate Degree
Program courses required for an associate degree include:
Human anatomy and physiology
Radiologic technology
Imaging and processing techniques
Sectional pathology
Medical terminology
Bachelor's Degree
In addition to the course covered in an associate degree program, courses for a bachelor's degree include:
Advanced patient care
Biological aspects of radiation therapy
Maintenance of radiation equipment
Radiation protection protocols
Ethical practices
Continuing Education
While some employers are willing to take on radiation therapy technologists with no experience, they do require them to attend workshops or on-the-job training to develop their skills in the field. Some employers also require a minimum number of continuing education credits a year for their radiation therapists.
Skillsets Required
Aside from education and training, radiation therapists need to have other skillsets as well. They constantly interact with team members and patients, so they have to have good communication skills. They should be able to take direction as they are tasked with keeping detailed records of each patient and to put down their professional impressions on the health and well-being of the patient, they need good writing skills to express themselves in a clear and concise manner.
Radiation therapists should also be able to think on their feet and be physically fit, as some patients will have to be turned or actually lifted. They also have to be careful, because they risk radiation exposure every time they operate the machine. In most cases, radiation therapy techs are in another room while the treatment is ongoing.
Salary and job outlook
The good news is an entry-level radiation therapist with an associate degree in the US as a whole makes a median salary of $78,368 a year, although this can vary widely from state to state.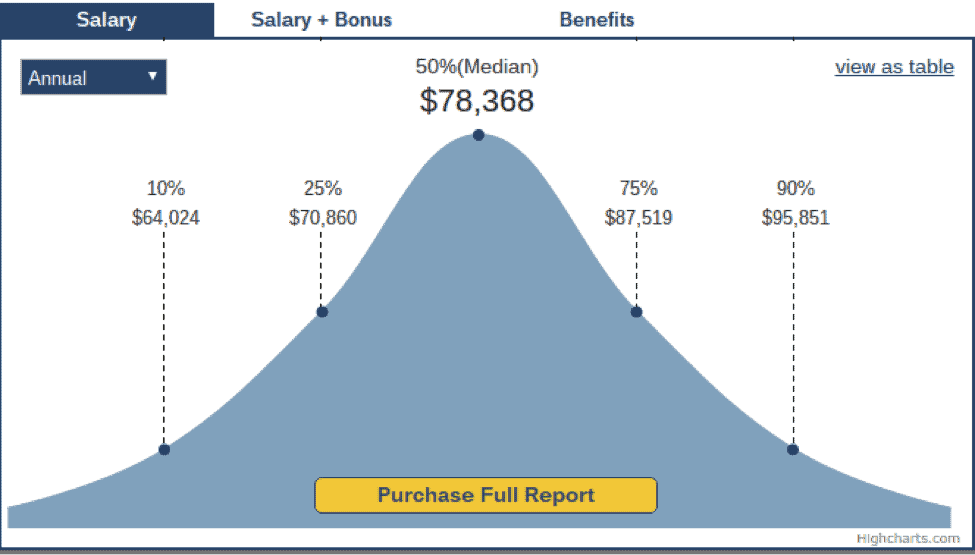 http://www1.salary.com/Radiation-Therapist-ARRT-salary.html
What this chart means is that about half of all radiation therapists in the US make less than $78,368 a year, and the other half makes more. To give you an idea of the variation, here are some cities with basic salary ranges for ARRT-certified radiation therapists as of February 2017:
Atlanta, Georgia ( $70,282-$86,806)
Chicago, Illinois ($74,393-$91,883)
Houston, Texas ($71,285-$88,045)
Jacksonville, Florida ($68,259-$84,307)
Boston, Massachusetts ( $79,894-$98,678)
New York, New York ($82,031-$101,317)
Columbus, Ohio ($67,896-$83,859)
San Antonio, Texas ($70,680-$87,298)
Indianapolis, Indiana ($69,550-$85,901)
Louis, Missouri ($69,647-$86,021)
However, what is more, important for those of you considering getting a degree in radiation therapy technology is that according to the Bureau of Labor and Statistics, the job outlook for this type of work is promising, the demand expected to increase by 14% between 2014 and 2024.
BIO
Laura Buckler is a freelance writer always trying to take an in-depth, hands-on approach to writing her articles. She believes that everything in our life is simple and achievable and tries to help people recognize their own potential. You can follow her on twitter.