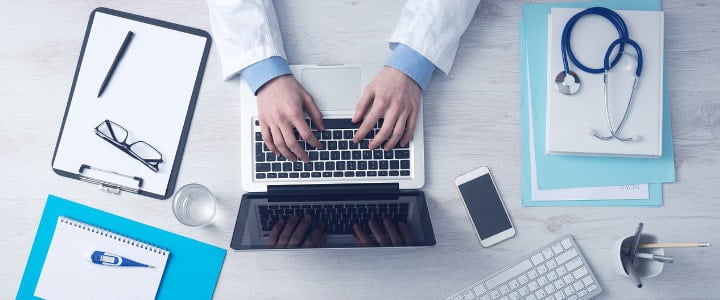 If you've completed your coursework and are a certified radiologic technologist, you'll want to prepare a proper resume for your job hunt. Even if you've been certified for a while, writing a good radiologic technologist resume will help ensure you get the job you want.
Presentation of Your Radiologic Technologist Resume
Presentation is especially important. Prospective employers are likely searching through hundreds of resumes that are similar to yours. Therefore, take care to follow the three guidelines.
Format – Never use excessive colors when writing your radiologic technologist resume. Use a generic font, such as Times or Arial, and stick to black.
Resume Length – While long resumes used to be the norm, hiring directors are now looking for candidates who can provide as much information as possible into one page. Keep unnecessary information that doesn't relate to the radiology field off your resume. Stick to the training you've completed and your most recent jobs as a radiology technician.
Bullet Points and Bold Letters – One of the best ways to write a concise radiologic technologist resume is to use bullet points. Each bullet point should discuss one particular skill you possess or one activity that was your responsibility at your previous job. Bold lettering and headers should be used only when breaking up sections for previous employers or education.
Structuring Your Resume: The Top-Down Order of Your Information
When structuring a resume in the medical field, you should focus on your particular skills and how you achieved them. Any experience must be highlighted, if applicable.
Personal Details and Objective – Like any other type of resume, make it easy for the hiring manager to contact you. Include all contact information at the top. This should include your name, phone number, physical address, and email address. After your personal information, write a small paragraph of no more than four sentences detailing what your career accomplishments have been and what your objectives are going forward.
Major Skill Set – The next section of your radiologic technologist resume should be all about skills that you've acquired that will help you succeed in a position as a radiology technician. Some of the basic skills that should be listed include diagnostic imaging, MRI, radiation safety protection, ultrasounds, CT scans, and film evaluation.
Experience – The experience section of your resume should list recent major employers where you obtained experience relevant to radiologic technology. If you're applying for your first job as a technician, include any internships that you've completed. Also, include a few major employers that you've worked for in the past.
Education – The next section should focus solely on education. List your most recent college first. Follow that with the high school you attended and any other certification courses you might have completed in the past. With each school, you attended, including the year you graduated and major coursework that was completed during that time.
Certification – On the bottom of your CV, state that you are a certified radiologic technologist and when you received your certification.
Clinical and Internship Experience
The experience you gained when using your skills during your internships is valuable to prospective employers.
Highlight any of the following skills that were likely used during your internship as a radiology technician:
Produced a variety of ER and OR x-rays.
Completed ultrasound examinations under the supervision of the radiologist.
Created and filed patient historical data and new diagnostic information as necessary.
Used HIPAA guidelines to verify the type of radiology examination needed for each patient.
Special Recognition Section
Strong academic records combined with exceptional achievements in the healthcare workplace will increase your chances of getting the radiologic technologist job you've always wanted.
If pertinent, include a section that states any recent academic achievements. These should include high-grade point averages obtained during your radiology training program and outstanding awards or recognition received from previous employers.
Leadership and Management Skills
Have you recently held any leadership positions in your local community or managed a team of people? Include management and leadership positions below your experience section. This will let the hiring manager know that you've dedicated your time to the success of that particular organization and worked hard to achieve a management position.
While radiology technicians perform job duties under the supervision of the radiologist, stating that you've held prior management positions is a great way to show that you're a responsible employee.
References
At the very end of your radiologic technologist resume, include a list of at least four different references. These references should be individuals who you've known throughout your personal and professional life. They should be willing to vouch for your trustworthiness and professionalism. If possible, include at least two professional references from the medical field that have personally observed your work.
http://forum.facmedicine.com/threads/how-to-write-a-doctors-cv-curriculum-vitae.17595/
http://www.livecareer.com/resume-examples/medical/radiology-technician
http://www.bls.gov/ooh/healthcare/radiologic-technologists.htm