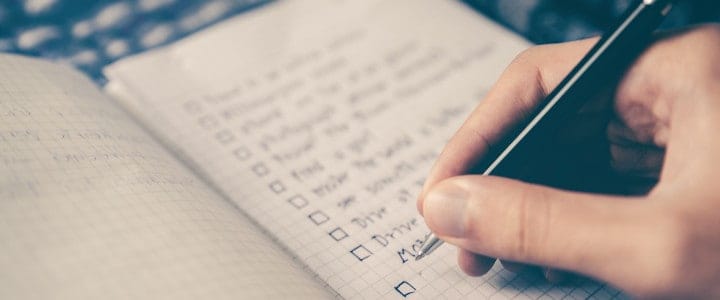 Entering the workforce as a radiological technician is an outstanding way to access higher wages and rewarding working environments. Preparing for the future with a well-designed resumé is an ideal way to attract potential employers and make sure that your name attracts attention and stands out from the competition.
More hospitals, medical centers, and imaging offices are turning to resumés to provide them with accurate information that helps them choose between individual candidates. In today's high-paced working environments, human resources managers need to know that their candidates have the skill and techniques that allow them to work with little regular supervision.
By adding job skills to your toolbox and highlighting them on your resumé, you'll make yourself more valuable and enhance the demand for your capabilities. Here's a checklist of some things that you should work on while in school.
Education Credentials
Graduating from an accredited radiology technician program is essential. While a wide variety of different online programs claim that they offer education, the truth is that many of these colleges are designed to take your money and leave you without the industry certification that is essential in the real world. You may graduate with a degree from these lesser schools, but board certification is what truly counts to employers.
Pass the ARRT Board Exams
The American Association of Radiologic Technicians (ARRT) is the main organization that is responsible for certifying that radiologic technician graduates have the essential knowledge that the field demands. The test includes all of the details that you have learned in two years of schooling, and many people let stress affect their ability to pass the test. While the exam may have a huge impact on your ability to land a job after graduation, relaxing is the proactive way to approach the test. Sure, you've spent your fair share of time studying the night before tests during college, but you've also earned your education by taking notes, studying, and accumulating the knowledge and skills that are required in the industry. Keep a positive mind set and remember that you can get this test done just like all of the others.
Many employers also offer their applicants a chance to take the test after they've been working in the industry for a while. This is a great way to approach the issue. I took my exams after I had been in the field for a year, and I think that this daily experience actually made it easier for me to pass the ARRT test.
Work on Continuing Education at All Times
After you've taken and passed your boards, you'll also need to make sure that you're fully aware of any changes in your field. Continuing education credits are the way that this is accomplished, and you should be sure to take classes as soon as possible. There's no need to wait and be forced to take a ton of classes at the last minute. Today's online continuing education sites also make the process an easy one, and you can easily finish your classes at a convenient time during the evening or weekend. Just be sure that the classes that you complete are rated category-A credits by the ARRT because not all educational providers have caught up with the latest changes in the field.
Land the Career that You Want
Some professionals are quite happy to work their entire life as an x-ray technician. If this meets your description, then stick with your field. If you want more responsibility and higher earnings, then think about adding to your resumé with on-the-job training or additional classes.
Successful Personality Traits of a New Radiologic Technician
The patient is always first
Take the patient's side over the physician
The patient is first
In my time in the field, I've encountered way too many people who think about themselves instead of considering the needs of their co-workers and their patients. This bad attitude reflects very poorly about you as a professional, and it can also affect your ability to work with others upon whom you depend. While paperwork is an essential part of the job, there's no need to let documentation interfere with ensuring the highest level of care for patients. If a minor problem arises, take a second to address the issue and finish your paperwork when you have a spare minute at a later time.
Patients Before Doctors
During your studies, make sure that you listen to your patient's feedback. The only stupid question is the one that isn't asked, and I've been berated lots of times by physicians because I wanted to be sure that I wasn't making any mistakes. Know which studies are needed, and make sure that you're fully familiar with your patients and their health needs. This makes its easy to ensure that you perform the right examination every time.
Add Skills to Your Resumé
By working in a wide variety of professional settings, you can be sure that your application sticks out from the rest of the competition. During my career, I've made it a point to accent my experience with various employers and different settings.
Try working in a hospital
Apply for employment at an imaging center
Work during the day
Work during the night
Get a Job
Hospital Employment
Hospitals are unique because you'll see lots of different health problems that you'll never encounter at another location. While the job may be high stress, you'll also benefit from having access to trauma injuries, the operating room, and biopsies. This can give you a broad range of experience that may make a difference when you're looking for a high-paying career.
Imaging Centers
Imaging centers are another great way to introduce yourself to the daily working responsibilities of a new imaging technologist. I think that the best thing behind a job at an imaging center is that you'll always have to stick to a schedule. This can provide you with the structure that is needed and enable you to complete your tasks on a timely basis.
Learn how to operate the newest equipment
Modern imaging equipment is usually more accurate, and intuitive interfaces are designed for ease of use. Because more medical facilities and hospitals are installing new machines, knowing how to operate the devices is an essential job skill.
Learn to operate every computer that you meet
In the modern world, the imaging equipment that you'll operate will be totally computerized. Gaining experience and familiarity with a wide variety of systems helps ensure that you can make a quick transition from one model to the next. When you know how to work every monitor's controls, you'll also have the general knowledge about computers that lets you adapt to emerging technologies.
Working with older equipment
The chances are probably pretty high that you may wind up working with older imaging equipment. While you may not encounter the buttons and dials that are found on some obsolete machines, having a broad foundation ensures that you can react when you encounter a minor malfunction. You might think that I'm old fashioned, but I've come to put my faith in my experience rather than the photo timers that are currently used with most machines.
Use the positioning aids
I know that they've developed some outstanding positioning aids in recent years, and you should try them out and see if they work for you.
Work without the aids
I prefer to use my own techniques, and while I do work with aids for difficult images, I really don't like them. During my first job, I worked at a medical center that was interested in saving money, and I actually learned imaging without using any positioning aids.
Work Schedule
Try working during the days
Day shifts may be the time when the majority of work is required, and this will give you the hands-on experience that actually makes you a better radiologic technician. Since most people visit the hospital during the day for their imaging needs, you'll also have access to lots of different procedures.
Work during the evenings
Evenings are a lot different from the days, and you may notice that fewer people are around and that there's a marked difference in supervision levels. While you may enjoy the quiet, keep in mind that you may also need to work your best if any problems arise.
Night shifts
Working during the evening usually means that you'll be alone for extended periods of time. You may also need to operate a variety of equipment and will probably have x-rays and CT scans to do. My favorite thing about the night shift is the interesting patients that you'll meet at three in the morning.
Weekends
Most facilities keep a bare minimum of employees during the weekend, and you'll be able to finish projects all on your own with little supervision or assistance from co-workers.