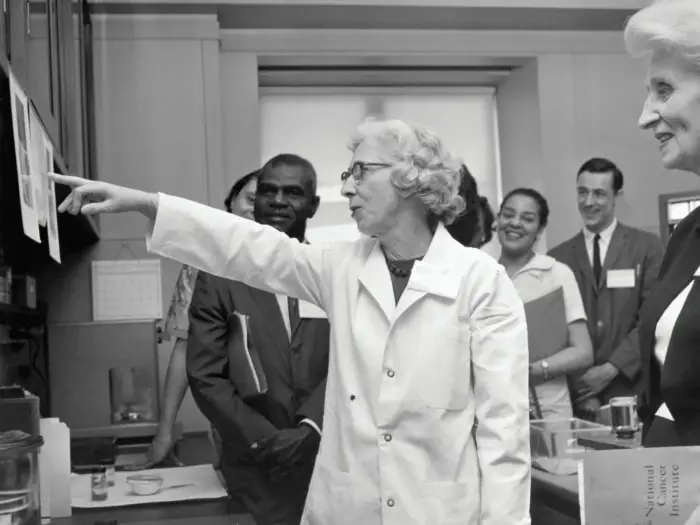 Radiography is one of the in-demand and best-paying medical professions in the United States. However, the average radiography salary is higher in some states than in others. Therefore, if you are curious about what you will earn as a radiographer in 2023, you shouldn't just check the national average but also check out for state averages. 
Not to worry, this article helps you do this by giving you all the information on the average earnings of radiographers in different states of the US. 
Average Radiographer Salary by State in 2023
On average, according to the Zip recruiter, the annual salary for a radiographer in the United States is $79 073. This is equivalent to $6,589 per month, $1520 per week, and about $38.02 per hour. 
However, while this salary average is consistent with what you will find in some states, in some other states, the average salary of a radiographer is higher than the national average. For instance, in New York, the average annual salary is $93,915 ($45.15 per hour). 
States With a Higher Average Radiography Salary
Examples of other states with an average that is greater than the national average include:
New Hampshire – $89,180 ($42.88 per hour)
Wyoming – $81,724 ($39.29 per hour)
Arizona – $81,275 ($39.07 per hour)
Montana – $80,688 ($38.79 per hour)
Hawaii – $80,166 ($38.54 per hour).
Furthermore, you will also find states whose averages are lower than the national average. In fact, according to Zip recruiter, more states are below the national average than those above or equal to it. However, the distance between a state's average and the national average varies from one state to another. For instance, the average annual salary for radiography in Nevada is $78, 662 ($37.95 per hour), while in North Carolina, it is about $57, 024 ($27.42 per hour)
States With a Lower Average Radiography Salary
Examples of the states whose average salary is much lower than the national average include:
Louisiana – $61,789 ($29.71 per hour)
Texas – 62, 785 ($30.19 per hour)
Missouri – $63,150 ($30.36 per hour)
Illinois – $63,172 ($30.37 per hour)
Michigan – $64,903 ($31.20 per hour)
Kentucky – $65,503 ($31.49 per hour)
Georgia – $65,745 ($31.61 per hour)
Oklahoma – $65,826 ($31.65 per hour)
Mississippi – $66,270 ($31.86 per hour)
Arkansas – $66,811 ($32.12 per hour)
Kansas – $66,827 ($32.13 per hour)
Maine – $67,176 ($32.30 per hour)
South Carolina – $68,024 ($32.70 per hour)
Delaware – $68,787 ($33.07 per hour)
Colorado – $69,225 ($33.28 per hour)
Nebraska – $69,466 ($33.40 per hour)
Florida – $69,973 ($33.64 per hour)
States With a Relatively Equal Average Radiography Salary
States which are much closer to the national average include:
New Jersey – $78,662 ($37.82 per hour)
Washington – $77,676 ($37.34 per hour)
Minnesota – $77,486 ($37.25 per hour)
Connecticut – $77,300 ($37.16 per hour)
Pennsylvania – $76,980 ($37.01 per hour)
Rhode Island – $76,431 ($36.75 per hour)
Alaska – $75,653 ($36.37 per hour)
Oregon – $75,631 ($36.36 per hour)
North Dakota – $74,148 ($35.65 per hour)
Wisconsin – $73,904 ($35.53 per hour)
Maryland – $73,428 ($35.30 per hour)
Ohio – $72,781 ($34.99 per hour)
Virginia – $71,380 ($34.32 per hour)
Alabama – $71,368 ($34.31 per hour)
Iowa – $71,131 ($34.20 per hour)
California – $70,836 ($34.06 per hour)
Idaho – $70,630 ($33.96 per hour)
Vermont – $70,292 ($33.79 per hour)
Utah – $70,285 ($33.79 per hour)
South Dakota – $70,234 ($33.77 per hour)
New Mexico – $70,167 ($33.73 per hour)
Lastly, we have the states with virtually the same average as the national average. They are:
Massachusetts – $79,853 ($38.39 per hour)
Tennessee – $79,704 ($38.32 per hour)
West Virginia – $79,229 ($38.09 per hour)
Indiana – $79,192 ($38.07 per hour). 
What Exactly Is the Role of a Radiographer?
Radiographers are health professionals who make use of X-ray equipment to generate images that assist physicians with the diagnosis and assessment of various illnesses and injuries. A radiographer may work in multiple roles with unique and specific tasks. However, their fundamental job is to use specialized machinery to produce high-quality images that help assess internal parts of the human body for illnesses and damages. 
Some of the most common places for radiographers to work include hospitals, laboratories, and image clinics
Other Frequently Asked Questions About Radiography Salary 
Is Radiography in High-Demand 
Yes, it is. Radiography plays a pivotal role in modern-day healthcare. Furthermore, the unfortunate rise of several internal diseases in the human body has perpetuated the need for experts in radiography to help other medical experts make accurate diagnoses and assessments of the body. 
What are the challenges of being in the field of radiography? 
There are multiple challenges to choosing a career in radiography. The most prominent ones include:
It is physically demanding: Many times, radiographers have to be on their feet, moving from one place to another as they discuss with patients and medical personnel. This requires a lot of physical strength. Therefore, if you are looking to venture into the field, you should have habits and exercises that ensure that you are in top physical condition. 
It requires a tight schedule: While your schedule largely depends on where you work, the truth is that most radiography roles will require you to work long hours and even on weekends. If you work in a hospital, you may also find yourself on overnight shifts, amongst several other things. 
What are the highest-paying radiology jobs?
Some niches are far more financially rewarding than others in radiology. Here is a list of some of the highest-paying jobs you can get in this field:
MRI Technologist 
Radiology Technologist 
Cardiovascular Technologist.
Categorised in: Schools